The History of the Federation of Professional Toastmasters


The Federation was founded in 1985 by two like-minded and enthusiastic professionals, Noel Hampton and Alan Yates (both deceased), to promote the art of the Toastmaster.

Over the years membership has extended from Norfolk and Suffolk and now includes members from Cornwall to Scotland.

Every member is a trained professional, fully conversant with the variety of functions requiring a high standard of knowledge, accuracy, dignity and control, presented with quintessential British traditional style and elegance.

Membership is made up of professional Toastmasters throughout the United Kingdom. Application for membership is open to both experienced Toastmasters and those wishing to enter the profession, subject to examination and interview. (please see Joining tab at the top of the page).


Noel Hampton - Founder Member

Past President, Andrew Barker welcoming the
New President, Martyn Ripley 2023 - 2025
at the AGM held on 12th October 2023.


The Presidents Jewel of Office
The 35th Anniversary Luncheon held on Sunday,26th June 2022 at The Brook Hotel,Norwich.
(originally due to be held in June 2021 but was cancelled due to Covid -19)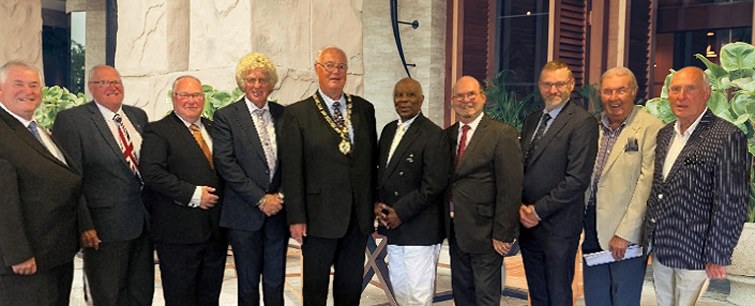 (Left to Right) Members, Martyn Ripley,Steve Williams,Mike Wabe (Past President 2019-2021),Richard Holmes,Andy Barker (President 2021-2023),
Derrick Thomas,Rodger Oatley,Peter Haward,Brian Day,Martin Wynne ( Life Vice President) - Les Hizzett was absent.
The 35th Anniversary Celebration Cake with President Andy Barker (2021-2023) and Past President Mike Wabe (2019-2021)
demonstrating how not to arrange a Bride and Groom for a Cake cutting ceremony !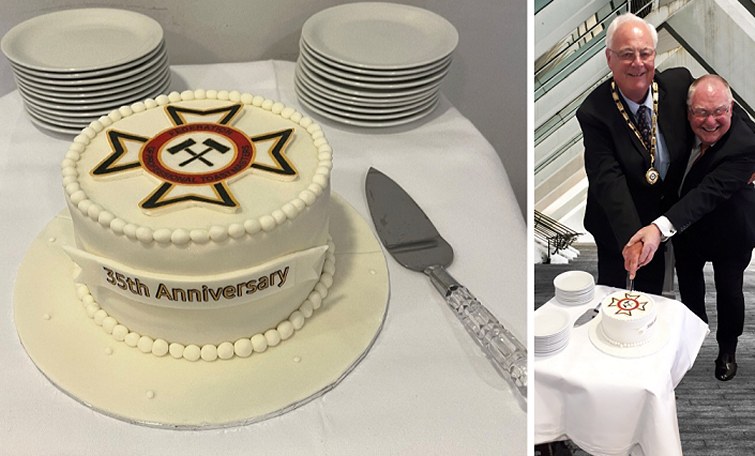 Martin Wynne Past President (Retired)



The picture below shows Past President Martin Wynne's retirement gift presented by the Members after 19 years of loyal service to the Federation serving as President (2 occasions) and Secretary.




In 2019, Martin was pleased to accept the position of
Life Vice President of the Federation of Professional Toastmasters.
The 30th Anniversary Luncheon held on Sunday,12th June 2016 at the Hotel Victoria, Lowestoft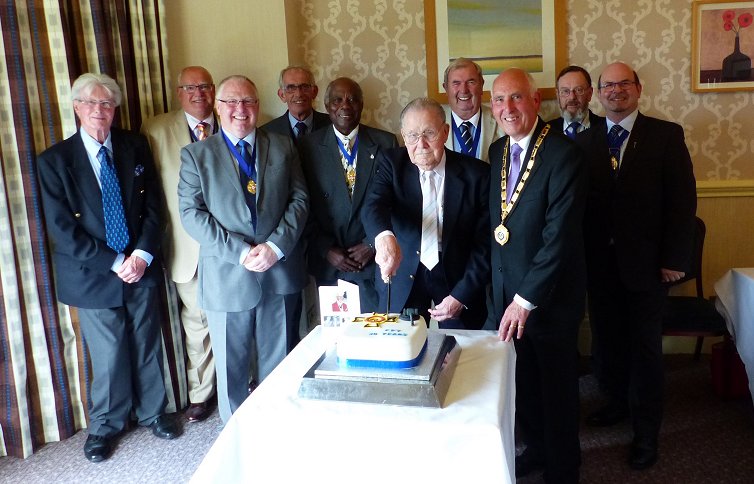 Retired and current members are seen from left to right: Don Watt (retired), Stephen Williams, Mike Wabe (Secretary),
Robin Twigge, Derrick Thomas, Eric Cook (retired), Brian Day, Martin Wynne (President),
Gerry Rhodes and Rodger Oatley (Treasurer).
25th Anniversary Weekend
The Federation of Professional Toastmasters celebrated its 25th Anniversary at a weekend get together at
The Cliff Hotel, Gorleston on Sea on 25th April 2010.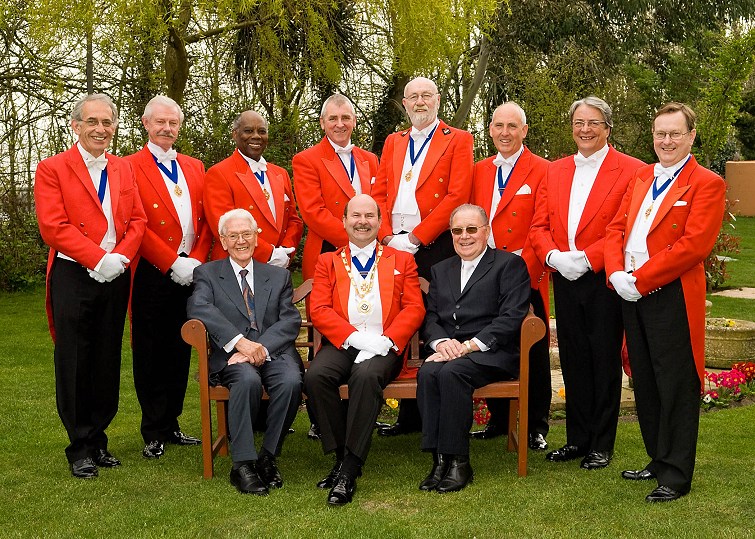 Pictured left to right (back row) Robin Twigge, Paul Grant, Derrick Thomas, Les Hizzett, Graham Kinnersley,
Martin Wynne (Past President), Chris Watt, Gerry Rhodes
Left to Right (Front row) Noel Hampton (Founder and Past President rtd) Rodger Oatley (President 2008-2010)
and Eric Cook (Past President retd)
Visit to Somerleyton Hall,1999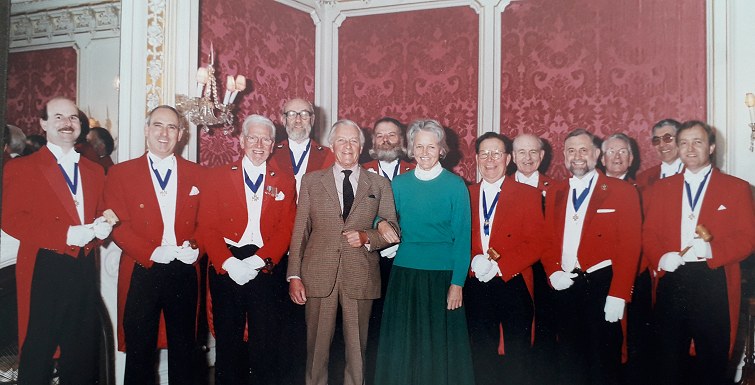 Members of the Federation of Professional Toastmasters and their partners visited Somerleyton Hall,
Norfolk on Sunday 21st March,1999 to congratulate and Toast, The Right Honourable Lord Somerleyton KCVO,GCVO on
having received his Honour − Knight Grand Cross of The Royal Victorian Order in the New Years Honours List.
The Honour was bestowed by The Queen at Buckingham Palace. The Toast was raised by The President, Eric Cook.
From left to right: Rodger Oatley ,Martin Wynne, Noel Hampton, Graham Kinnersley, Lord and Lady Somerleyton,
David Bullock (centre rear),Eric Cook (President), Derek Cook, Graham Hunt, Edgar Jewell, Michael Mariott( rear), Basil Abbott.
The Original Members of the Federation 1985